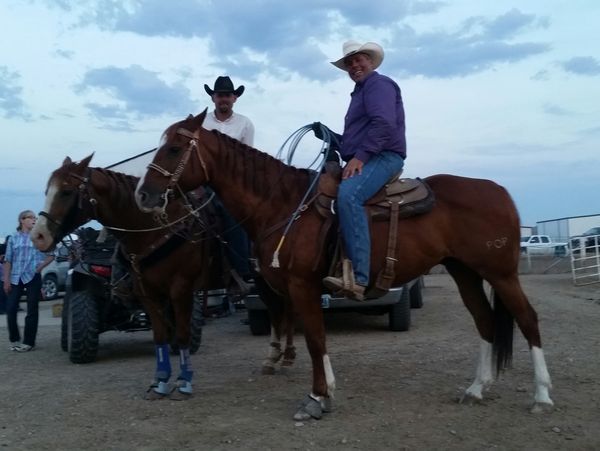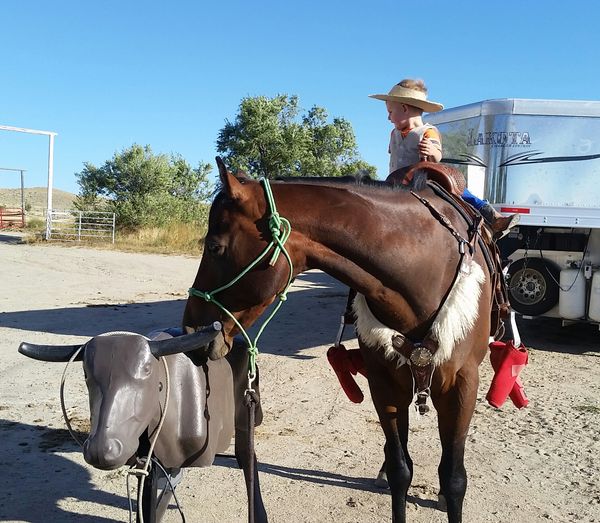 "Making extraordinary horses out of average ones", that should be the rope horse training motto here.  We have taken horses that people have given up on for other events (including barrel racing:))  and made them into very solid rope horses. 
Our rope horse training program consists of first getting them "broke to ride."  Then our horses are trained on live cattle, roping the donkeys and also a sled pulled behind the four wheeler.  We believe the variety of training options help us to make a very solid, consistent horse that almost anyone can ride.
Once we had a friend who was afoot after his rope horse got hurt, after getting on several borrowed horses, he stated, "you know you never get their good horse..."
At Lost Wells Stables that is not so, we are very proud to have you get on our "good" rodeo horses and win.  That means we are doing our job right. 
If you are wondering who to have train your next rope horse, you have found the right place.  If you need your rope horse tuned up, we can do that also.  And every once in a great while, we might have a rope horse for sale, but not for long.  Call us for current rates and space availability.